+ Now it is more important than ever that our gates are OPEN and lead to the hermetic light of TRUTH and WISDOM.
+ Independent and free of all external phenomena such as fears, pandemics, plagues or wars, the guardians of the mysteries have for thousands of years, and even today, shown a path of SELF-PERFECTION, ORIENTATION, FREEDOM, SELF-RESPONSIBILITY, and DEVELOPMENT of man's CREATIVE POTENTIAL.
Fulfill your individual mission as a human being!
The Hermetic Academy provides you access to the most powerful hermetic tools.
Are you looking for a feasible way to keep up with the demands of this new age and with the constant transformations in the world?

Are you convinced that human beings have more potential than they have recognized?

Do you sense an insatiable urge to realize your true mission in life?

Do you wish to develop as a human being, both spiritually and materially?

Have you been unable to find sufficient answers about your true self in science, religion, and psychology?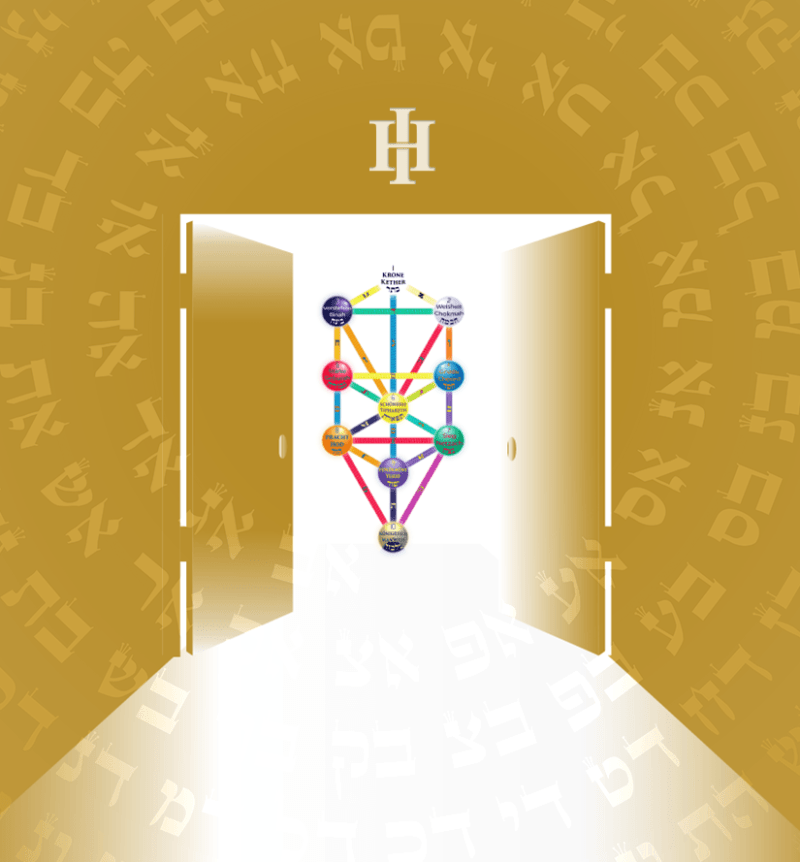 In a world where the sea of almost unlimited information has become a problem, the Hermetic Academy represents for me a lighthouse for navigation.
Inner calm and strength…

Hermetic Academy has given me inner calm and the strength to use my own mind to make good decisions. I have found the answers to questions for which I had long given up the search. There is truly not an area of my life that has not been changed through these teachings.
Clarities arose that I never dared to dream of.

Through the Hermetic Academy I have received answers to the basic questions of life in theory and in my own life practice, connections between microcosm and macrocosm and mystical insights. For this I am very grateful and encourage everyone who feels the call within him to dare the small step into the Hermetic Academy, which in reality is a big one.
Dear Hermetic Team… The longing for inner and outer peace encouraged me to enroll in the basic course of Hermetic studies at your academy. Now, at the end of this basic course, I am happy to report that I have already succeeded in looking at my life from changed perspectives, putting misunderstandings into perspective, and recognizing suppressed sources of recurring conflict.

I expected to have to make course corrections to my previous spiritual outlook, to pour out the teacup, and I was/am ready to do so. Surprisingly, I have perceived this process so far rather as if I was educated to look at this "tea" properly first, to take the time to taste it, and to take a conscious sip, to perceive it in my inner being and to let it take effect before I (once again) pour it away to make room for something new…. So I thank you, for the previous accompaniment in the basic course and look forward to the further courses. With kind regards…
After five months, I can already say that the Hermetic Academy has helped me to become more self-reliant in various areas of my life. I look forward to another lesson every week.
A universal treasure map that truly leads the way to the goal. Step by step, level by level. Thank you very much
A world of deep, lasting inner peace…

Hermetic Academy and the training, teaching, and practice it provides has opened up a world of deep, lasting inner peace, self-discovery, hope, courage, and a capacity to give and receive love in a true and beautiful way. I am and will be forever grateful for its presence in my life. I would advise any person struggling with the serious existential questions of life, the nature of suffering, and your true purpose to step through the door and begin studying these principle.
Once I discovered The Hermetic Academy I never looked back…

After a few years of looking at various esoteric training systems, once I discovered The Hermetic Academy I never looked back. The experience has been (and continues to be) life-changing. The lessons are easy to understand, and the exercises are simple, but highly effective for personal change. I highly recommend it for anyone looking to make the most of themselves and take control of their life.
One day my soul began to awaken and thirst for wisdom and light.

After several years of inexhaustible search among books, lectures, various studies and esoteric disciplines, etc., I came to the blessed realization that I needed only one true mystery school. Fortune has brought me into the necessary circumstances to arrive at the Hermetic Academy.
To anyone reading this, I inform you that you are also most fortunate to come to this true mystery school. I wish you the necessary discipline, strength and love to fully realize/manifest the desire that brought you here and now to read these words. Inexhaustible wonders, unimaginable experiences of light, sailing in a sea of eternal wisdom, is what awaits the persevering student of the Hermetic Academy.

My gratitude to the pillars of the Hermetic Academy is as great as that of a soul grateful for having been given life, the life of its spirit,

Sofia Cruz Rocha
Online Live Video Retreats
Monthly live video online retreat with Elias Rubenstein or the Hermetic Team exclusively for students of the Hermetic Academy.
Answers to your life questions.

Exciting impulse lectures.

Hermetics Live & Suitable for Everyday Life.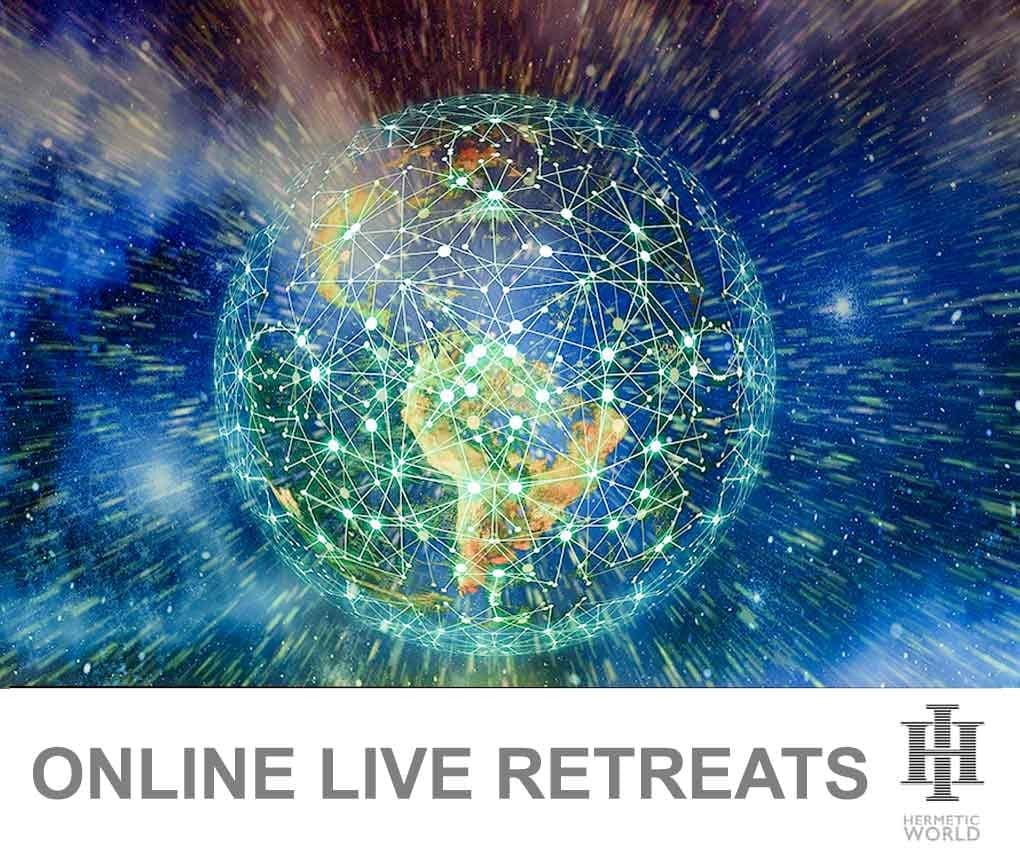 8 exciting basic courses, which you can immediately implement in your life
We believe that you will be very interested to learn more about the courses of the Hermetic Academy, because many people who want to realize themselves are among our students.
Know thyself!
Perhaps you are one of those people who have always tried to understand the world in which you live. If the search for wisdom and knowledge is persistent, then the path leads to an authentic mystery school. There have always been mystery schools like the Hermetic Academy. Mystery schools were the spiritual centers of many ancient cultures. In the online training of the Hermetic Academy, we entrust you with the true esoteric tools and teachings that used to be accessible only to the inner circle of a few initiates.
Self-knowledge is the key to the mastery of life.

Since my youth, the question of what meaning life can have in view of its inevitable finiteness (death) has been agonizingly preoccupying me. The Western Mystery Tradition of the Hermetic Academy gives me daily through theory and practice the ever deeper self-knowledge of what holds the world together at its core.
Dear Ladies and Gentlemen of the Hermetic Academy,
As well as possible, persistently, and perseveringly I have now practiced and continue to practice the miracles of Hermetics. Life has already changed fundamentally. Understanding and perceiving and observing cause and effect offers tremendous power. Life as a meditation is making appearances and illusions crumble.
I continue to practice and constant dripping wears away the stone.
For years I have been on a spiritual quest to find the right path.

The Hermetic Laws of the Kybalion have fascinated me and I studied these teachings for several years. Again and again a new door of light opened. However, I did not get any further. Only when I registered at the Hermetic Academy and accepted the commandment of perseverance, I realize already in the basic course, after 6 lessons how important it is to build a solid foundation. I will persevere, one lesson after another, on the Hermetic Path, without rushing. I can feel and only recommend the knowledge and mysteries of this great academy. Thank God for this knowledge and the chance to have received the privilege to study at the Hermetic Academy.
Dear Hermetic Team… I want to take time to thank you very much for everything you do and provide! Through you, the life in me and how it externalizes itself is finding a designation. The perceptions and emotions given to me find a formulation, whereby piece by piece order returns. It is like a perfectly interlocking cogwheel, in all the movements that take place from the first day of study. Thank you also for the references to perseverance and any help on a higher level! In the 3rd chapter of Jeremiah it read, "Confess your iniquity before me, because I want to give you shepherds according to my heart who will feed you according to doctrine and wisdom. Then you can say Dear Father". This bassically it summarizes my thoughts. The Hermetic Academy in its essence is according to his heart. Through you I can be confident again, and thank our God daily that at all times, as in the here and now, there are masters who lead us back to unity. God bless you!
In deep gratitude, warm greetings,
Jasmin
8 powerful in-depth courses that reveal your life plan
After completion of the 8 exciting basic courses we will give you access to a rich treasure of hermetic tradition.
1. Mighty Symbols of Hermeticism
2. Master Keys of the Kabbalah
3. Hermetic Astrology
4. Alchemy – Transmutation of Lead to Gold
5. Martinism – the Journey of the Heart
6. The Mystery of the Rosicrucians
7. Hermetic Words of Power
8. Transformation of the Creative Power
You will find the solution in the Hermetic Academy. Convince yourself!
In contrast to ephemeral spiritual streams, weekend seminars, guidebooks, therapies, religions, New Age healing promises, the Hermetic Academy offers profound and verifiable instructions in order to walk a lifelong path of development on your own responsibility. No matter how big your problems may seem, the millennia-old tools of the Hermetic Academy will enable you to design your life circumstances.
From the experience of thousands of people we can say with certainty: The effective tools of the Hermetic Academy really work! The online instructions are written in contemporary language and provide you with theory and practice so that you can verify truth, freedom and fulfillment yourself. The Retreats and online courses of the Hermetic Academy inspire students from all over the world.
Live Online Retreat monthly

Transformational Telegram Booster weekly

One compact lesson weekly

Lifelike contents

$ 25 / month

24h/7 days a week: at your own pace
A fundamental change in life.

Since my time at the Hermetic Academy, my life has changed fundamentally. I no longer feel at the mercy of life's circumstances, but have learned through the courses to actively change them for the better.
I would like to thank you from the bottom of my heart.

On the one hand, for the valuable content that helps me on the path of self-realization, self-knowledge, and self-transformation. On the other hand, also thank you for the hard work that has to be put in the to weekly lessons. My thanks to the whole organization that is in this school. and that we as students are allowed to take advantage of it. Thank you to Dr. Rubenstein, and to the Hermetic team. To every true seeker, I recommend this school.
Chance is but a name for law not recognized.
Perhaps you are thinking that it is a chance that you have found the website of the Hermetic Academy on the Internet. Based on knowledge we can assure you that there is no such thing as chance. Probably you have been searching your whole life. You have faced countless challenges. As soon as the soul undergoes a certain development, it is led to the gates of a genuine mystery school, such as the Hermetic Academy.
For thousands of years the Hermetic teachings have been passed on in secret from mouth to ear. But in this millennium we were allowed to open the veil to more people. The tools of Hermeticism are very powerful. Once you are on the threshold of the Hermetic Academy, you are among those who are called to use these powerful tools wisely. You have found the Hermetic Academy. Now it is up to you to take the next step.
For whom is the Hermetic Academy suitable?
For people who want to develop their personality
For people who are looking for the meaning of life
For people looking for basic answers
For people who want to understand the life plan
For people who want to find out the cause of their life situation
For people who want to expand their spiritual thinking
For people who want to realize their potential
For people who want to explore the hidden knowledge of mysteries
Prerequisites
A minimum age of 18 years
A commitment to human dignity, freedom and self-determination
You need a web-enabled PC, notebook, tablet or smartphone
You do not need any previous knowledge to be able to study at the Hermetic Academy
Recognizing the meaning of life – and also realizing it.

Almost everyone knows this feeling of looking into the night sky and asking the question of meaning in the face of the limitless sea of stars above us. The Hermetic Academy has not only helped me to recognize the meaning of life, but to realize it a little more every day.
How does the Hermetic Academy work?
I still read the weekly lesson with fascination.

A few years ago I came to the Hermetic Academy out of pure curiosity. Looking back, the changes I experienced during this time were enormous. I can recommend the academy to anyone who wants to develop further in life.
Features of the Hermetic Academy
Lesson Notes
With the Lesson Note feature, you can capture your inspirations and write them down as personal notes. You can save these notes and recall them later.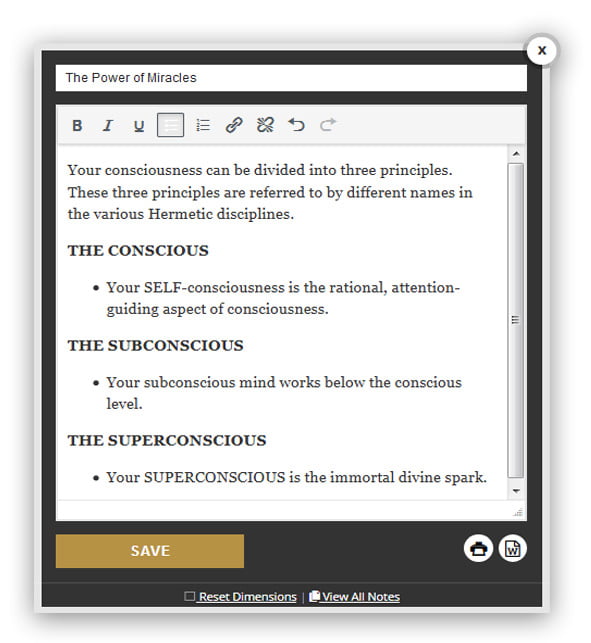 Read Aloud Assistant (Upgrade)
You don't feel like reading or are on the road and can't read right now? Then activate Hermetic Voice and have our lessons read to you.

Fit for all end devices
Whether on the desktop, tablet or smartphone – our website adapts to your end devices.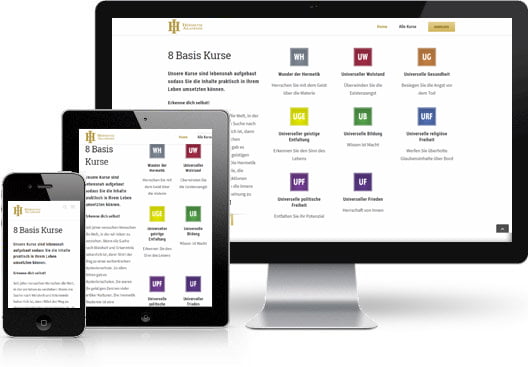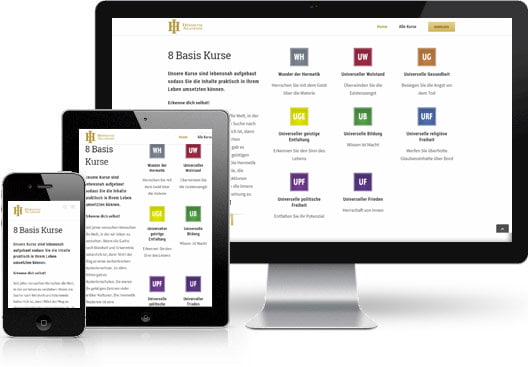 "Knowledge is power" (Francis Bacon)
Mystery schools then as now use the best possible medium to disseminate teaching.
Long ago, teachers of mystery schools taught secret knowledge only from mouth to ear. The writing of writings took several years. Reproducing books was very time consuming and costly. Through Gutenberg's invention of book printing, the Guardians of Timeless Wisdom were able to make this teaching accessible to more people. In our time there is the Internet. Thus we can grant you and numerous other people worldwide access to the Timeless Wisdom. Timeless wisdom is imperishable and endures for all eternity. However, the medium of transmission is adapted to modern possibilities by the guardians of teaching. Never before has it been so easy and in such a short time possible to receive these grandiose teachings. But, of course, it is your decision whether you, like thousands of other people, would like to seize this opportunity.
What you should know about the Hermetic Academy?
The vision of the Hermetic Academy is to be the platform for the world's best spiritual education system that supports people in achieving worthwhile goals, virtues and spiritual refinement. The Academy was founded by Dr. Elias Rubenstein and his dedicated Hermetic Team to teach and preserve timeless wisdom. The three pillars of the Hermetic Academy have always been study, meditation and ritual. The Hermetic Academy entrusts you with these unique and powerful tools.
The term "hermeticism" comes from Hermes. In Greek mythology, Hermes is the mediator between mind and matter. Hermetics conveys a consistent view of the world. For thousands of years, the wisdom tradition of hermetics has guarded the tried and tested tools for the spiritual unfolding of man. The essential terms of hermetics are explained in the Hermetics Blog. Self-knowledge helps us to gain a greater understanding of life and to react to it. The online courses of the Hermetic Academy are available in German, English and Spanish. The mission of the Hermetic Academy is to make the most effective proven methods of personality development and spiritual self-knowledge available in the most modern way as a global market leader.
You are standing at a gate of wisdom, behind which the greatest secrets are accessible to you, as long as you are prepared to receive them.
"As above, so below; as below, so above." (2. Hermetic Principle, The Kybalion)
Hermetic Academy powered by Hermetic World.
The Hermetic Academy is what I've always been looking for.

An examination of the meaning of life, of my desires, hopes and longings – a space that gives me the opportunity to unfold freely.
The Hermetic Academy in Numbers
What's Science saying?
FINDING MEANING…
has a positive influence on physical and mental health.
leads to happiness.
causes a longer life.
is associated with worthwhile goals.
SPIRITUALITY…
can increase mental and social health.
encourages the development of human virtues such as honesty, courage, reliability, altruism, generosity, forgiveness, self-discipline, patience, humility, and other qualities that promote social relationships.
provides an opportunity to explore identity and self-understanding related to religion and ideology.
is the quest for the rediscovery of dignity, for interweaving and networking, comprehensive healing and an ethic of encompassing love.
is related to psychological well-being and emotional stability.
MEDITATION…
has a healing effect.
strengthens the resistance.
increases attention.
reduces anxiety.
reduces stress.
has a positive effect on social competences.
IMAGINATION…
has an effect on our emotional attitudes in the same way as experience.
has the power to shape reality.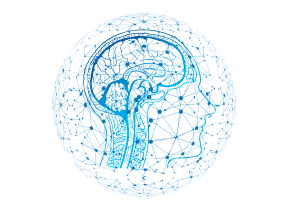 What do famous historical persons say?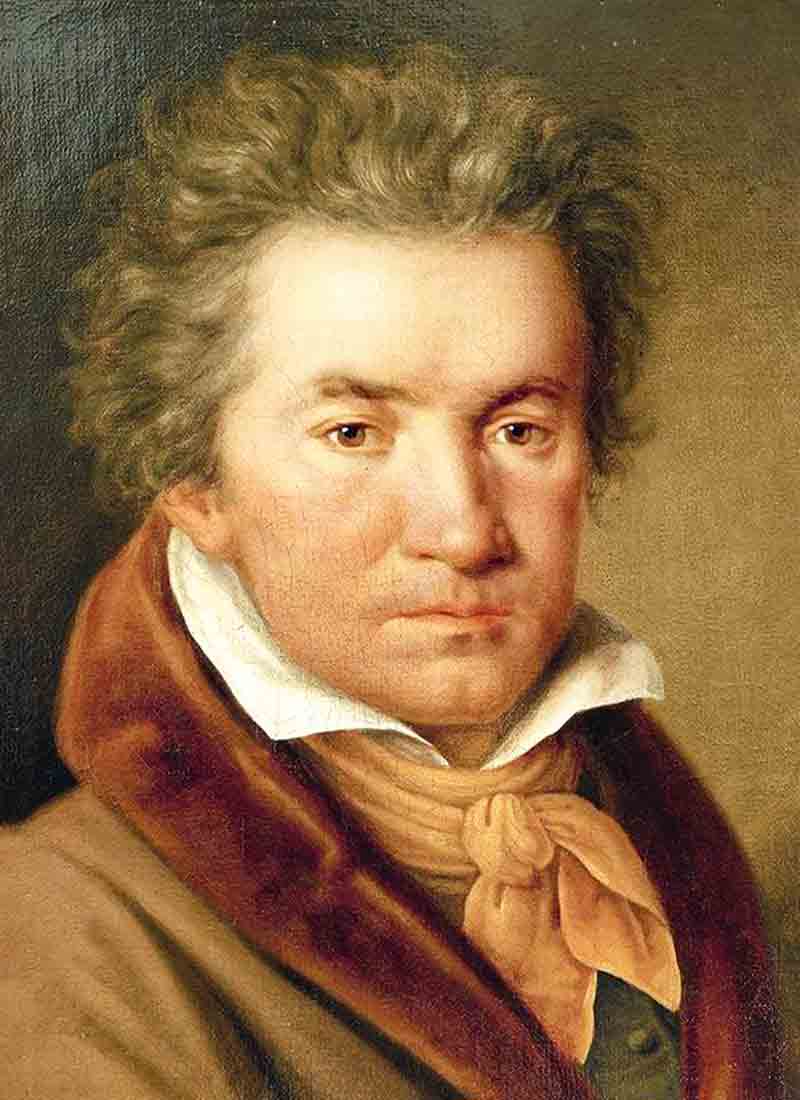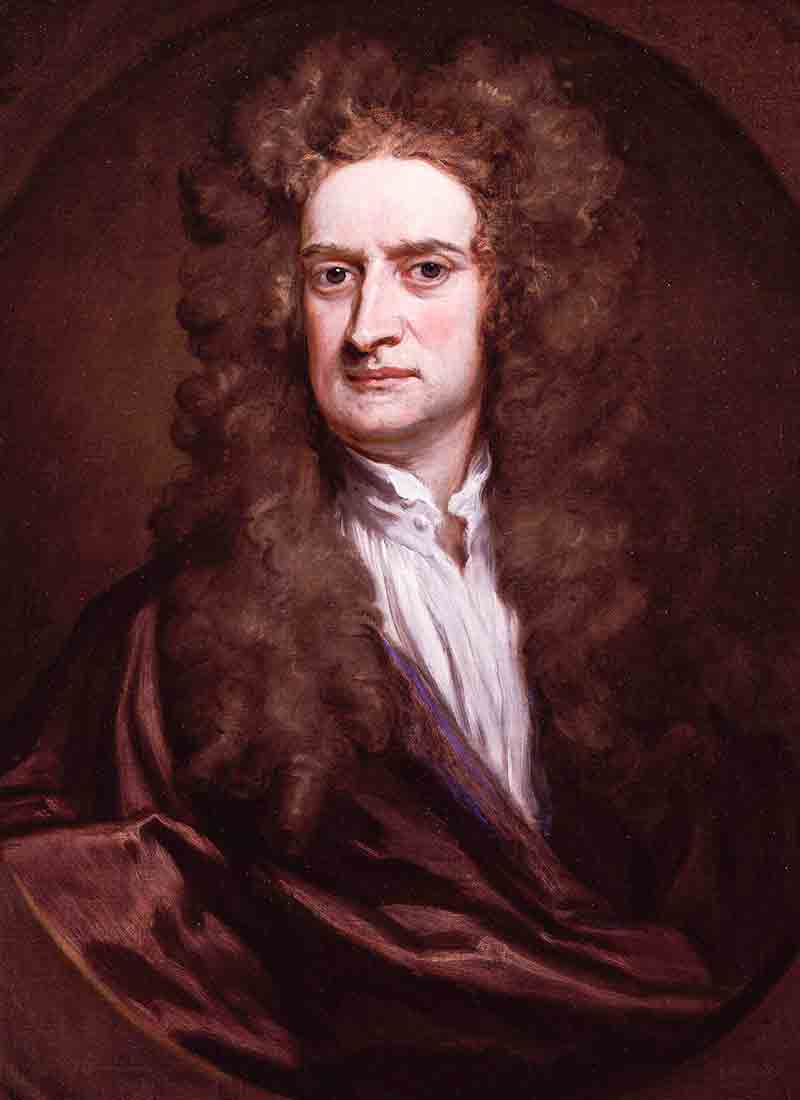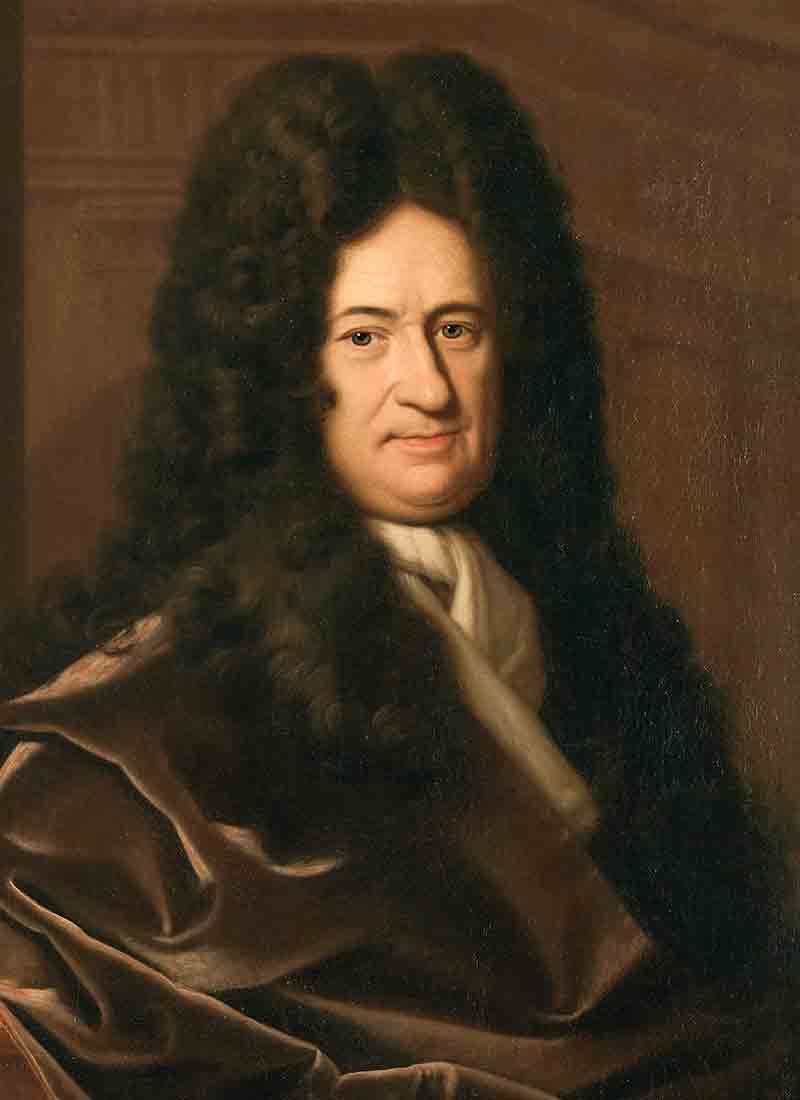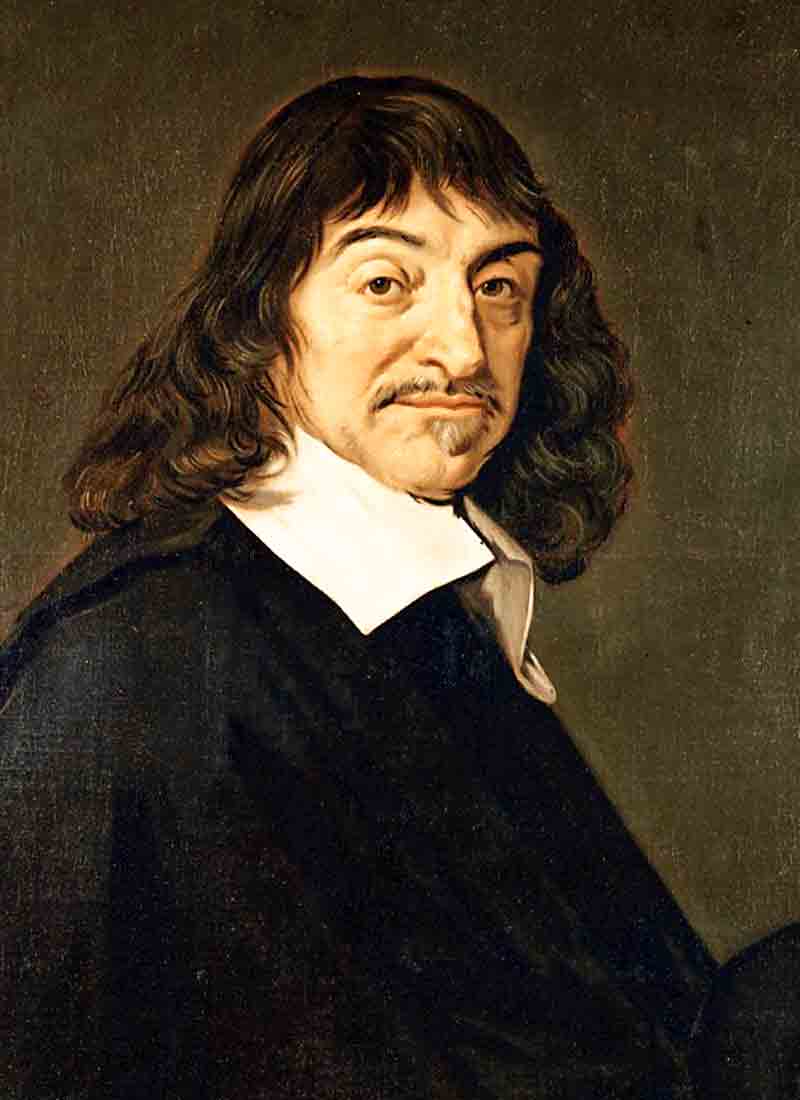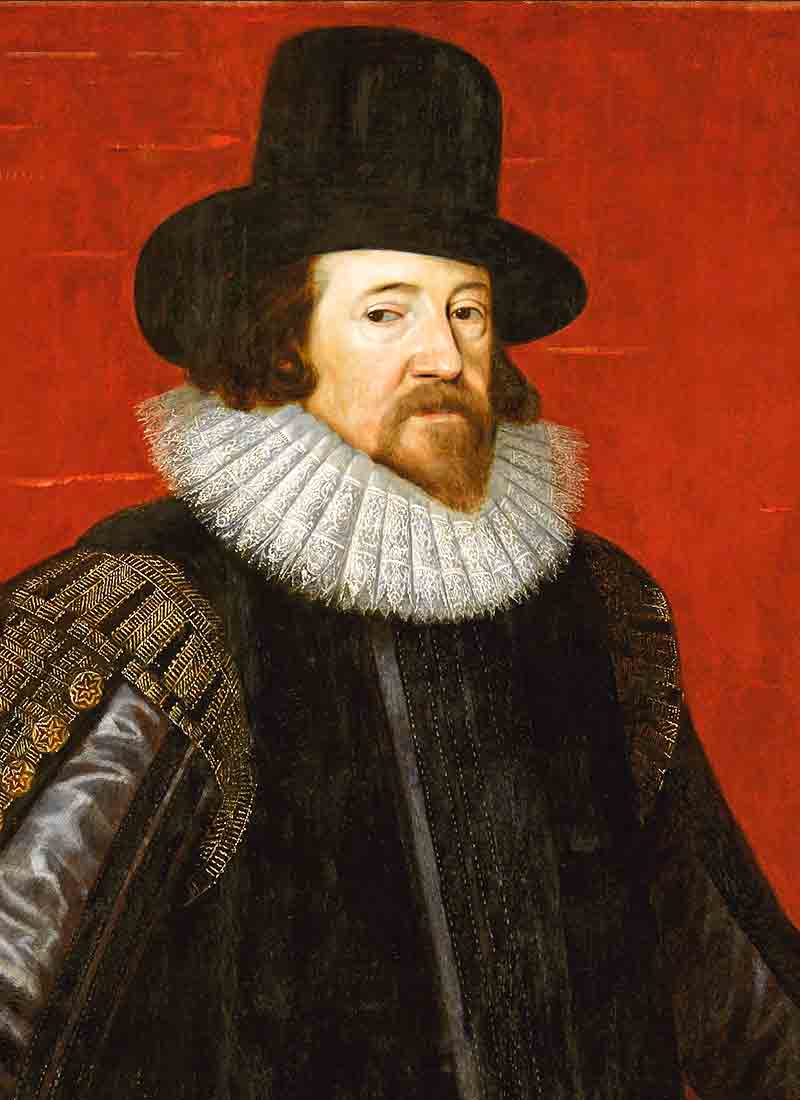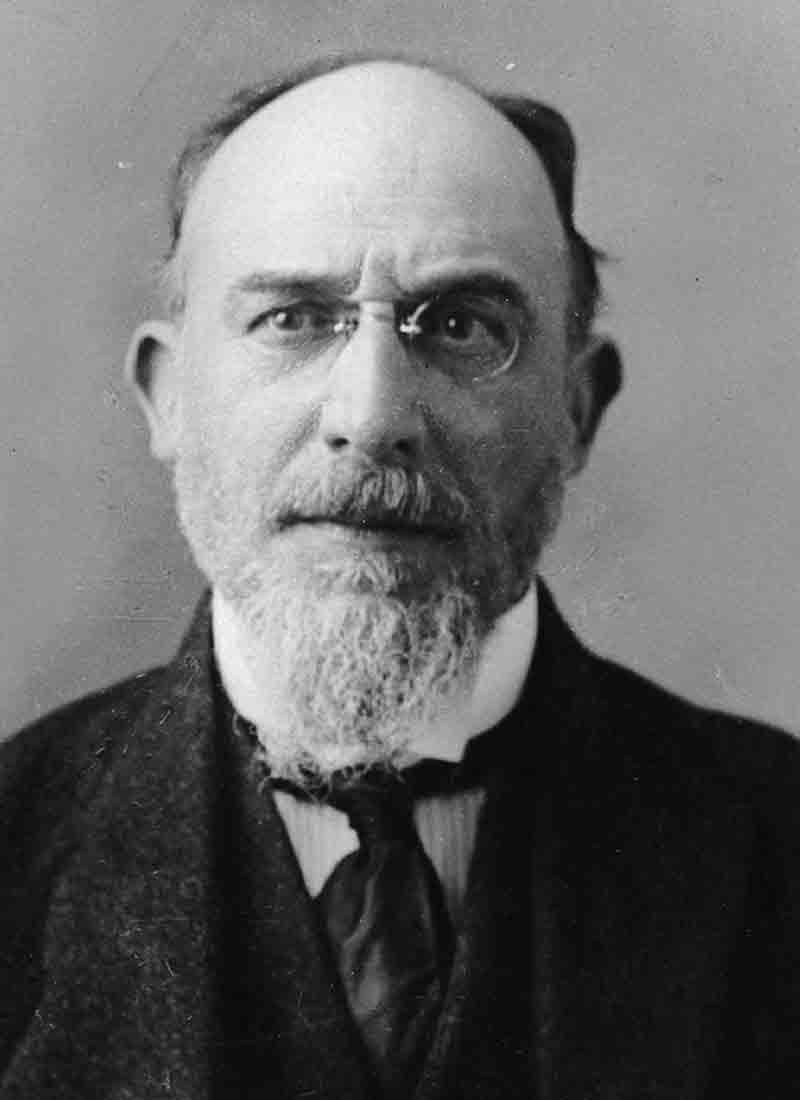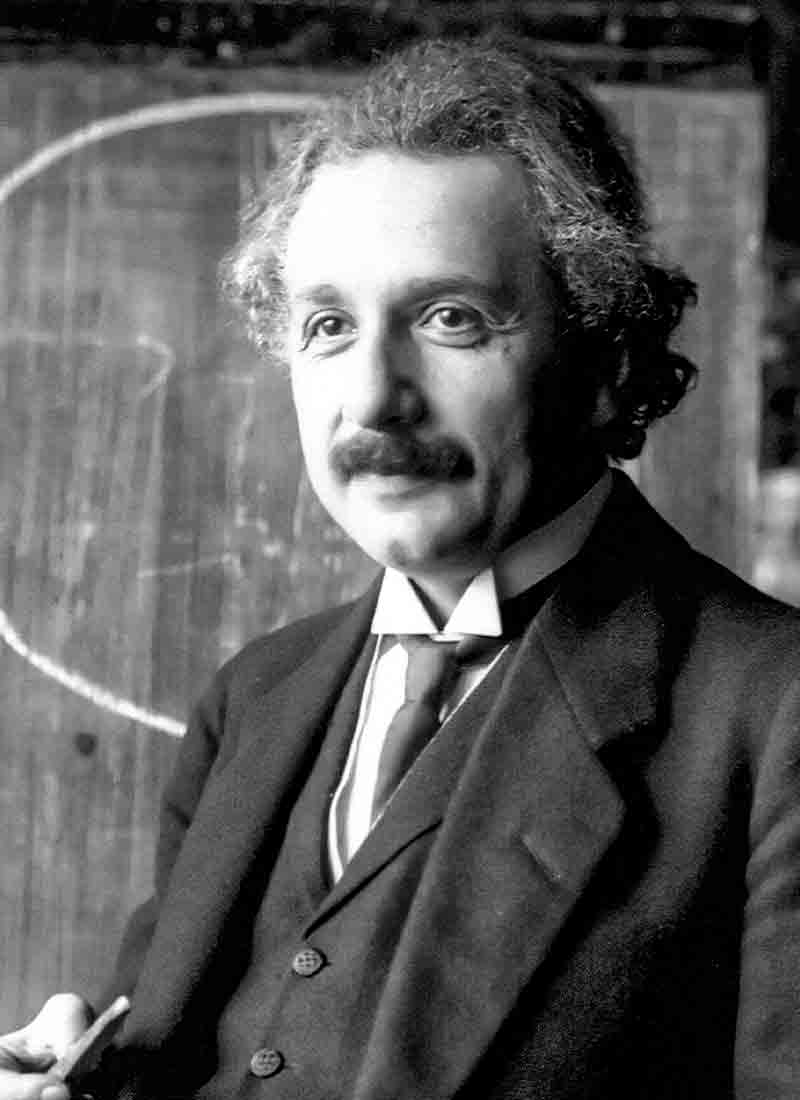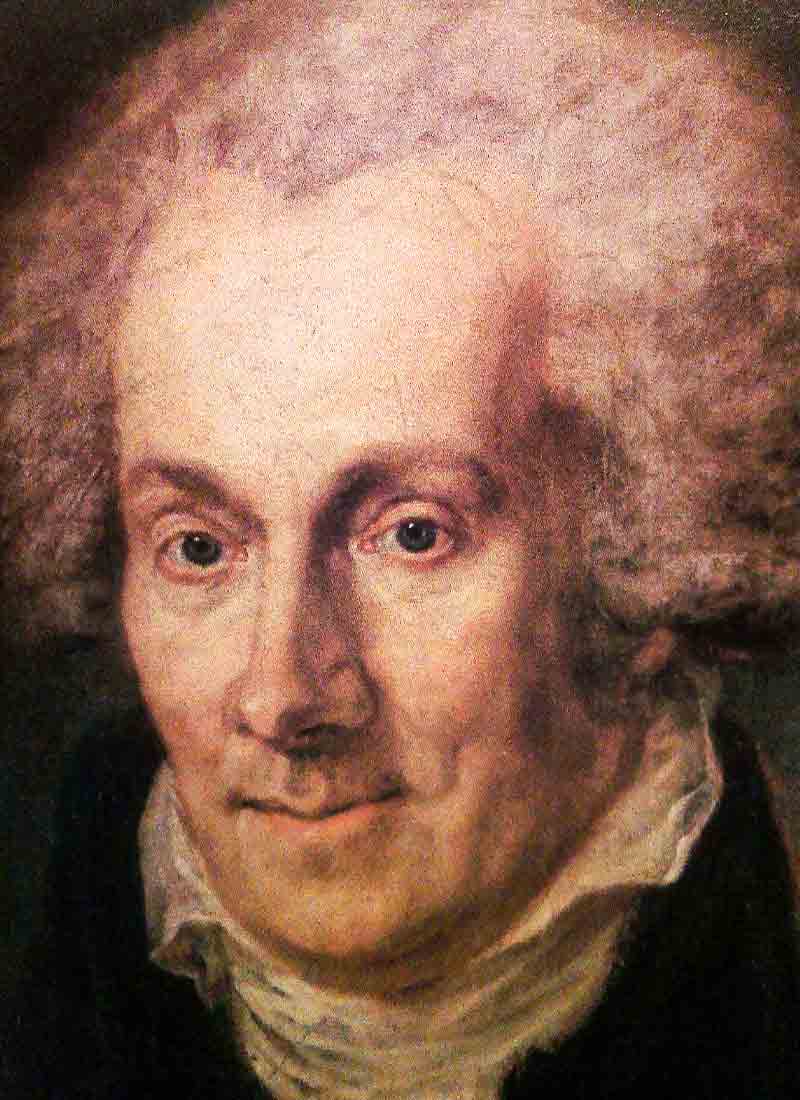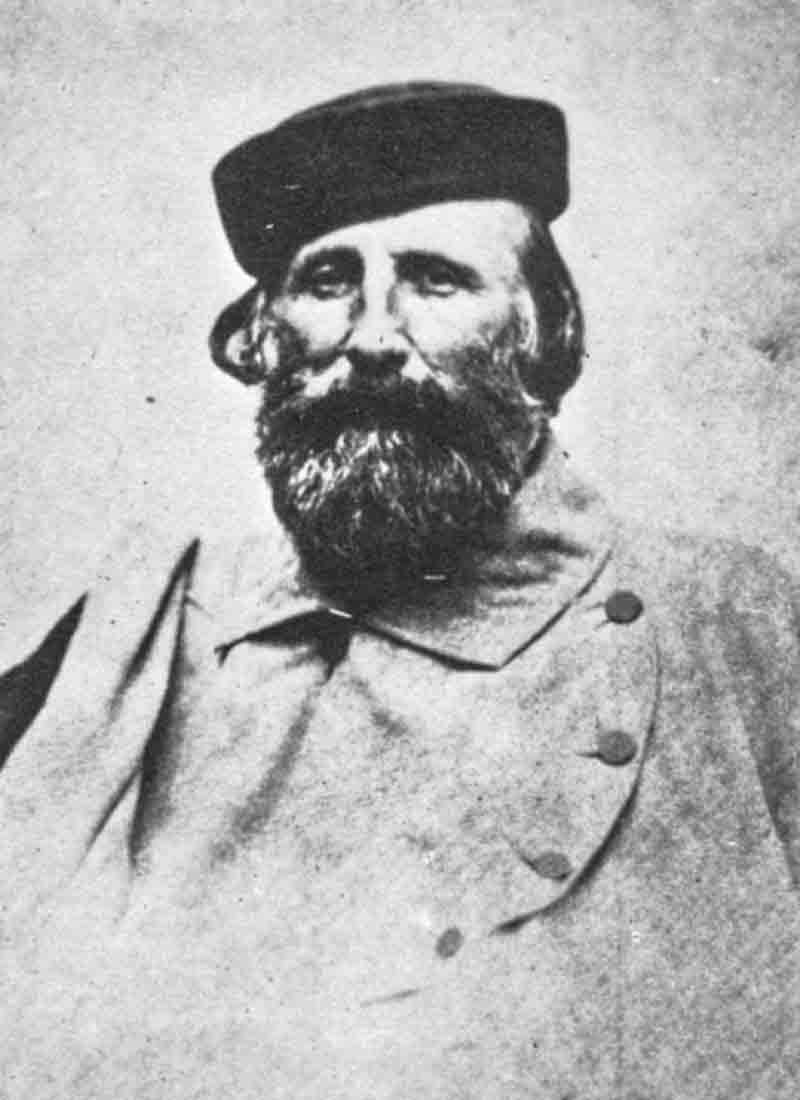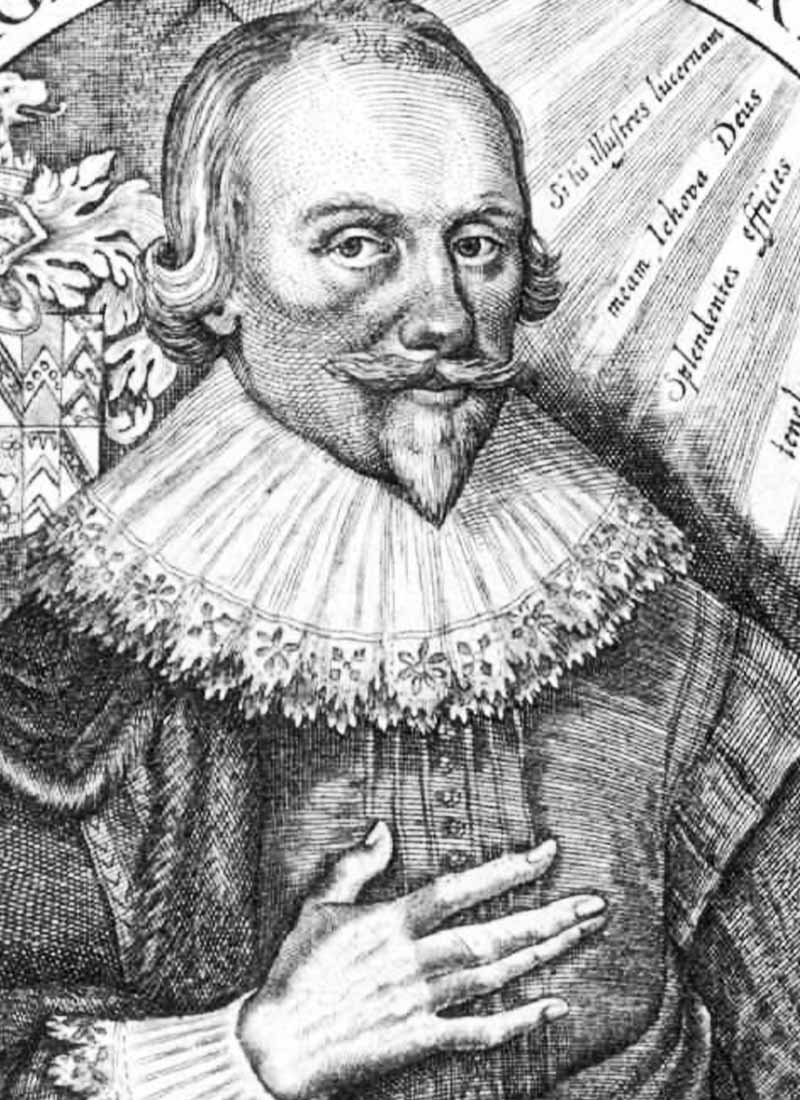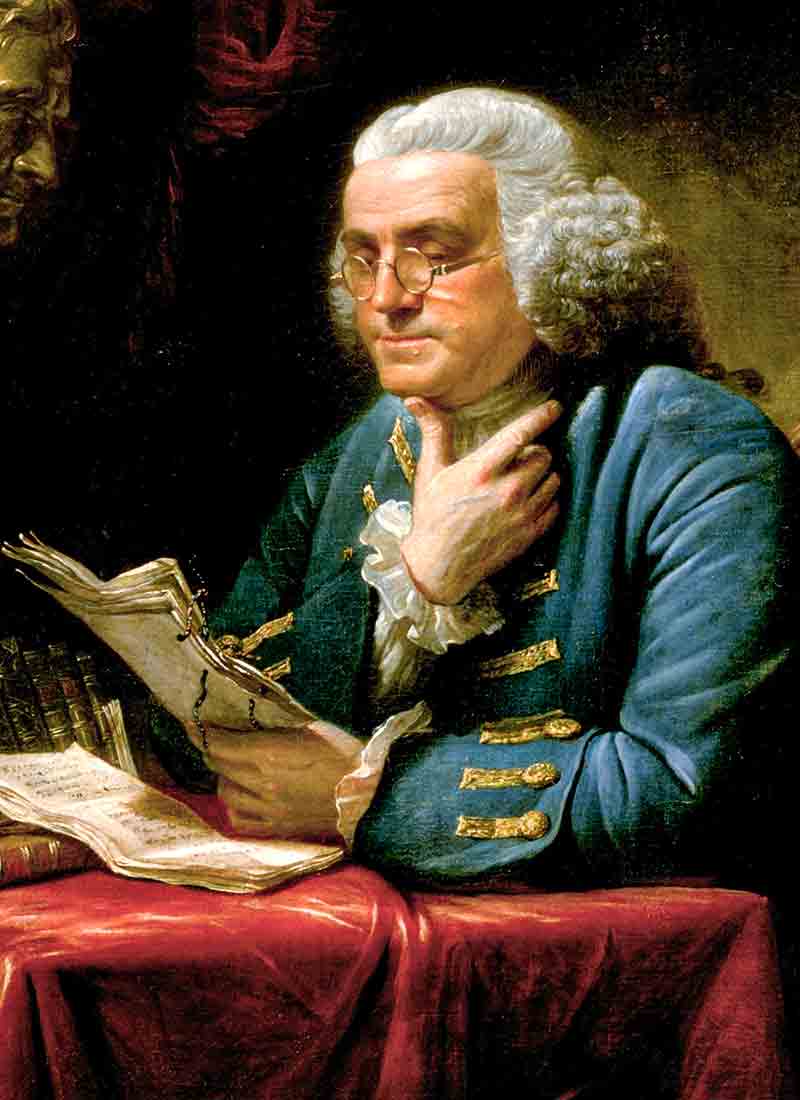 Frequently Asked Questions (FAQ)
What kind of personal and technical requirements do I need to become a member of the Hermetic Academy?
Hermetic Academy
2021-01-12T11:15:19+01:00
The hermetic instructions are also suitable for newcomers. Prerequisite is a minimum age of 18, as well as a commitment to human dignity, freedom and self-determination. You do not need any specialized knowledge to study hermetics in our online system of the Hermetic Academy. You will need a computer, tablet or smartphone as well as Internet access in order to open and read the lessons.
The Hermetic Academy captivates with a comprehensive and coherent description of the world.

I like the clarity and directness of the Hermetic Academy. It is a signpost in this still foggy and arbitrary age and helps to recognize structures in the world and in life. The Hermetic Academy captivates with a comprehensive and coherent description of the world, society and man and his relationships to higher levels, which I could not find anywhere else. The path constantly leads to confrontation with one's own circumstances, which is the true practice of this path.
Follow us!