[ditty_news_ticker id="2250"]
Welcome to the Hermetic Academy: The Last Academy You'll Ever Need!
Why Choose Us Among the Rest?
Because here, you don't just learn — you awaken. The Hermetic Academy isn't a mere collection of courses; it's the custodian of knowledge that has been revered and preserved for millennia, now accessible to you.
Authentic Lineage of Wisdom
Tailored Transformational Experience
More Than Education, A Life Investment
These are tertiary headings for each unique selling point, making them stand out and easily scannable for both users and search engines.
Your Once-in-a-Lifetime Choice
Another secondary heading that emphasizes the importance of the decision to subscribe.
Seize Your Destiny Now
This tertiary heading leads into your call to action. For just $25/month, begin a journey that enriches your understanding and perspective.
Embark on a Journey of Real Growth/h3>
Join now and start experiencing the profound, practical benefits of ancient wisdom in modern life.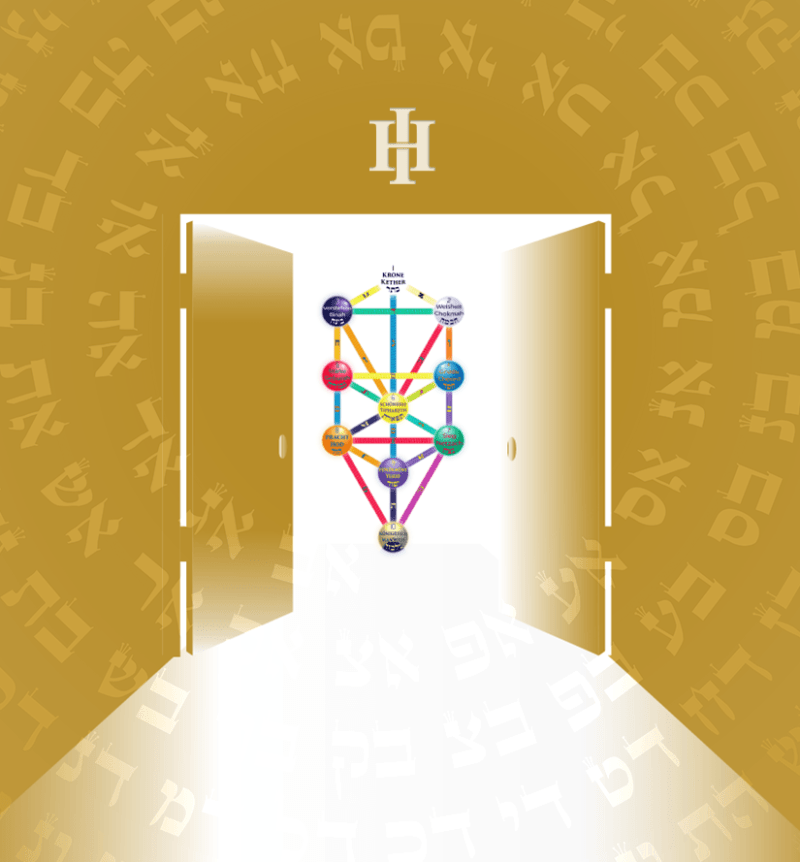 Clarities arose that I never dared to dream of.

Through the Hermetic Academy I have received answers to the basic questions of life in theory and in my own life practice, connections between microcosm and macrocosm and mystical insights. For this I am very grateful and encourage everyone who feels the call within him to dare the small step into the Hermetic Academy, which in reality is a big one.
One day my soul began to awaken and thirst for wisdom and light.

After several years of inexhaustible search among books, lectures, various studies and esoteric disciplines, etc., I came to the blessed realization that I needed only one true mystery school. Fortune has brought me into the necessary circumstances to arrive at the Hermetic Academy.
To anyone reading this, I inform you that you are also most fortunate to come to this true mystery school. I wish you the necessary discipline, strength and love to fully realize/manifest the desire that brought you here and now to read these words. Inexhaustible wonders, unimaginable experiences of light, sailing in a sea of eternal wisdom, is what awaits the persevering student of the Hermetic Academy.

My gratitude to the pillars of the Hermetic Academy is as great as that of a soul grateful for having been given life, the life of its spirit,

Sofia Cruz Rocha
Inner calm and strength…

Hermetic Academy has given me inner calm and the strength to use my own mind to make good decisions. I have found the answers to questions for which I had long given up the search. There is truly not an area of my life that has not been changed through these teachings.
After five months, I can already say that the Hermetic Academy has helped me to become more self-reliant in various areas of my life. I look forward to another lesson every week.
A world of deep, lasting inner peace…

Hermetic Academy and the training, teaching, and practice it provides has opened up a world of deep, lasting inner peace, self-discovery, hope, courage, and a capacity to give and receive love in a true and beautiful way. I am and will be forever grateful for its presence in my life. I would advise any person struggling with the serious existential questions of life, the nature of suffering, and your true purpose to step through the door and begin studying these principle.
A universal treasure map that truly leads the way to the goal. Step by step, level by level. Thank you very much
In a world where the sea of almost unlimited information has become a problem, the Hermetic Academy represents for me a lighthouse for navigation.
Once I discovered The Hermetic Academy I never looked back…

After a few years of looking at various esoteric training systems, once I discovered The Hermetic Academy I never looked back. The experience has been (and continues to be) life-changing. The lessons are easy to understand, and the exercises are simple, but highly effective for personal change. I highly recommend it for anyone looking to make the most of themselves and take control of their life.
Dear Hermetic Team… The longing for inner and outer peace encouraged me to enroll in the basic course of Hermetic studies at your academy. Now, at the end of this basic course, I am happy to report that I have already succeeded in looking at my life from changed perspectives, putting misunderstandings into perspective, and recognizing suppressed sources of recurring conflict.

I expected to have to make course corrections to my previous spiritual outlook, to pour out the teacup, and I was/am ready to do so. Surprisingly, I have perceived this process so far rather as if I was educated to look at this "tea" properly first, to take the time to taste it, and to take a conscious sip, to perceive it in my inner being and to let it take effect before I (once again) pour it away to make room for something new…. So I thank you, for the previous accompaniment in the basic course and look forward to the further courses. With kind regards…
Online Live Video Retreats
Monthly live online video retreat with Elias Rubenstein or the Hermetic Team exclusively for Hermetic Academy students.
Answers to your life's questions.

Exciting impulse lectures.

Hermetics Live & Suitable for Everyday Life.
Self-knowledge is the key to the mastery of life.

Since my youth, the question of what meaning life can have in view of its inevitable finiteness (death) has been agonizingly preoccupying me. The Western Mystery Tradition of the Hermetic Academy gives me daily through theory and practice the ever deeper self-knowledge of what holds the world together at its core.
Dear Ladies and Gentlemen of the Hermetic Academy,
As well as possible, persistently, and perseveringly I have now practiced and continue to practice the miracles of Hermetics. Life has already changed fundamentally. Understanding and perceiving and observing cause and effect offers tremendous power. Life as a meditation is making appearances and illusions crumble.
I continue to practice and constant dripping wears away the stone.
For years I have been on a spiritual quest to find the right path.

The Hermetic Laws of the Kybalion have fascinated me and I studied these teachings for several years. Again and again a new door of light opened. However, I did not get any further. Only when I registered at the Hermetic Academy and accepted the commandment of perseverance, I realize already in the basic course, after 6 lessons how important it is to build a solid foundation. I will persevere, one lesson after another, on the Hermetic Path, without rushing. I can feel and only recommend the knowledge and mysteries of this great academy. Thank God for this knowledge and the chance to have received the privilege to study at the Hermetic Academy.
Dear Hermetic Team… I want to take time to thank you very much for everything you do and provide! Through you, the life in me and how it externalizes itself is finding a designation. The perceptions and emotions given to me find a formulation, whereby piece by piece order returns. It is like a perfectly interlocking cogwheel, in all the movements that take place from the first day of study. Thank you also for the references to perseverance and any help on a higher level! In the 3rd chapter of Jeremiah it read, "Confess your iniquity before me, because I want to give you shepherds according to my heart who will feed you according to doctrine and wisdom. Then you can say Dear Father". This bassically it summarizes my thoughts. The Hermetic Academy in its essence is according to his heart. Through you I can be confident again, and thank our God daily that at all times, as in the here and now, there are masters who lead us back to unity. God bless you!
In deep gratitude, warm greetings,
Jasmin
A fundamental change in life.

Since my time at the Hermetic Academy, my life has changed fundamentally. I no longer feel at the mercy of life's circumstances, but have learned through the courses to actively change them for the better.
I would like to thank you from the bottom of my heart.

On the one hand, for the valuable content that helps me on the path of self-realization, self-knowledge, and self-transformation. On the other hand, also thank you for the hard work that has to be put in the to weekly lessons. My thanks to the whole organization that is in this school. and that we as students are allowed to take advantage of it. Thank you to Dr. Rubenstein, and to the Hermetic team. To every true seeker, I recommend this school.
Recognizing the meaning of life – and also realizing it.

Almost everyone knows this feeling of looking into the night sky and asking the question of meaning in the face of the limitless sea of stars above us. The Hermetic Academy has not only helped me to recognize the meaning of life, but to realize it a little more every day.
The Hermetic Academy is what I've always been looking for.

An examination of the meaning of life, of my desires, hopes and longings – a space that gives me the opportunity to unfold freely.
Frequently Asked Questions (FAQ)
Courses are online with optional events for student interaction, and support is available for queries.
Hermetic Academy
2023-11-09T19:10:47+01:00
You can freely allocate your time for this. The lessons are online and can be studied from anywhere in the world at any time (distance learning, e-learning). You can invest a few minutes or hours per week. It depends solely on you and your interest as well as commitment. You can also pause the course; once the lessons have been unlocked, you can go back and re-read them as often as you want.
The Hermetic Academy captivates with a comprehensive and coherent description of the world.

I like the clarity and directness of the Hermetic Academy. It is a signpost in this still foggy and arbitrary age and helps to recognize structures in the world and in life. The Hermetic Academy captivates with a comprehensive and coherent description of the world, society and man and his relationships to higher levels, which I could not find anywhere else. The path constantly leads to confrontation with one's own circumstances, which is the true practice of this path.
Follow us!
Start Your Transformation Easily:
Sign Up: Just a click away – join the Hermetic Academy now with a simple sign-up.
Begin Immediately: Access your first lesson right after signing up. Read, learn, and practice.
Keep Growing: Continue your journey with our powerful spiritual education and witness amazing changes in yourself.
Join now and see the difference!
Miss no more days – light up your life with spiritual wisdom now.